EIGHTH NATIONAL
MEDICAL HOME SUMMIT
June 6 - 7, 2016



Advanced Medical Home Strategies for Hospitals and Health Systems in a Value-Based World

ONSITE
Grand Hyatt
Washington, DC
WEBCAST PARTICIPATION
In your own office or home live via the Internet with 24/7 access for six months

KEYNOTE SPEAKERS

Melinda Abrams, MS
Vice President, Delivery System Reform, The Commonwealth Fund, New York, NY

Farzad Mostashari, MD
President and Chief Executive Officer, Aledade; Former National Coordinator for Health Information Technology, Bethesda, MD

Peggy O'Kane
President, National Committee for Quality Assurance, Washington, DC

Laura Sessums, JD, MD
Director, Division of Advanced Primary Care, Seamless Models Group, CMS Center for Medicare and Medicaid Innovation, Baltimore, MD

Grace Emerson Terrell, MD, MMM, FACP, FACPE
Chief Executive Officer and President, Cornerstone Health Care, P.A., High Point, NC
SPECIAL PLENARY SESSION LEADERSHIP PANEL:
PATIENT & FAMILY ENGAGEMENT IN A VALUE-BASED WORLD

Susan Frampton, PhD
President, Planetree, Derby CT

Jennifer Sweeney
Vice President, National Partnership for Women & Families, Washington, DC

Christine Bechtel
President & CEO, Bechtel Health Advisory Group, Washington, DC (Moderator)
FEATURING PRECONFERENCE

What Does the Research Tell Us about the Medical Home and Collaborative Models?

TRACK SESSIONS

Track I: Medical Home and Hospital/Health System Partnerships in a Value-Based World
Track II: Medication Management - New Roles, New Players

MEDICAL HOME SUMMIT IS

AND PLENARY SESSIONS

Keynote: What Does the Research Tell Us?
Patient and Family Engagement across the Care Continuum
An Academic Medical Center Builds a Medical Home Model for the Safety Net
From Medical Home to Medical Neighborhood to ACO and Beyond
Advanced Medical Homes and Advanced Health Systems are Demonstrating Value
Driving Patient-Centered Triple Aim Care
The Power of Primary Care Transformation
Physician-Led Models in a Value-Based Era
Closing Comments and the Way Forward
CONCURRENT SESSION CHAIRS
Medical Home and Hospital/Health System Partnerships in a Value-Based World


Patrick Gordon
Associate Vice President, Rocky Mountain Health Plans, Greenwood Village, CO (Session Chair)

Concurrent Session on Medication Management - New Roles, New Players


Marie Smith, PharmD, FNAP
Henry A. Palmer Professor of Community Pharmacy Practice, Assistant Dean, Pharmacy Practice and Policy Partnerships, UConn School of Pharmacy, Storrs, CT (Session Chair)
FEATURED FACULTY

Pamela Ballou-Nelson RN, MSHP, PhD, PCMH CCE
Senior Consultant, MGMA Health Care Consulting Group, Englewood, CO

Emily Brower, MBA
Vice President, Population Health, Atrius Health, Newton, MA

Scott Clemens, MD
Medical Director, New West Physicians, Arvada Internal Medicine, Arvada, CO

Peter A. Gross, MD
Chairman, Hackensack Alliance ACO Board of Managers, Hackensack, NJ

Susan G. Haber, ScD, MPH
Senior Program Director, Division for Health Services and Social Policy Research, RTI International, Waltham, MA

Sean Jeffery, PharmD, CGP, FASCP, FNAP
Director of Clinical Pharmacy Services, Integrated Care Partners, Hartford Healthcare Group, Hartford, CT

Katherine L. Kahn, MD
Distinguished Chair in Health Care Delivery Measurement and Evaluation and a Senior Natural Scientist, RAND Corporation, Santa Monica, CA

Grant R. Martsolf, PhD, MPH, RN
Policy Researcher, RAND Corporation; Adjunct Assistant Professor, University of Pittsburgh School of Public Health, Department of Health Policy and Management and School of Nursing, Department of Health and Community Systems, Pittsburgh, PA

Benjamin F. Miller, PsyD
Director, Eugene S. Farley, Jr. Health Policy, Center, Department of Family Medicine, University of Colorado School of Medicine, Aurora, CO

Karin Nelson, MD, MSHS
Associate Professor, Department of Medicine,University of Washington, HSR&D VA Puget Sound, Seattle, WA

Debbie Peikes, PhD
Senior Fellow, Mathematica Policy Research, Princeton, NJ

Kathryn Ruszczyk, RN, MSN
Clinical Collaboration Manager, Integrated Care Partners, Hartford Healthcare Group, Hartford, CT

Jenney Samuelson
Assistant Director, Blueprint for Health, Department of Vermont Health Access, Williston, VT

Craig Schneider, PhD, MBA
Senior Researcher and Project Director, CMS Learning Systems for ACOs Initiative, Mathematica Policy Research, Cambridge, MA

Katherine A. Schneider, MD, MPhil, FAAFP
President and CEO, Delaware Valley Accountable Care Organization, Radnor, PA

Glen R. Stream, MD, FAAFP, MBI
Family Medicine Physician; President and Board Chair, Family Medicine for America's Health, Indian Wells, CA

Sarah Thompson, PharmD, CDOE
Director, Clinical Services, Coastal Medical, Providence, RI

Troy Trygstad
Vice President, Pharmacy Programs, Community Care of North Carolina, Raleigh, NC

Mark Weissman, MD
Chief, Division of General Pediatrics & Community Health; Vice President, Goldberg Center for Community Pediatric Health; Vice President & Executive Director, Children's National Health Network; The Diane and Norman Bernstein Professor of Community Pediatrics; Children's National Health System, Washington, DC
BREAKFAST ROUNDTABLE HOSTS
Breakfast Roundtable: Interprofessional Workforce Training


Host: Bill Warning, MD
Program Director, Crozer-Keystone Family, Medicine Residency Program, Springfield, PA

Breakfast Roundtable: Sharing Experiences of Successful Patient Engagement and Activation through Coaching


Host: William Applegate, PhD
Executive Director, the Iowa Chronic Care Consortium

Host: Kathy Kunath, RN
Clinical Projects Coordinator, the Iowa Chronic Care Consortium

Breakfast Roundtable: HealthyCT -
An Advanced Practice Medical Payment Model


Host: Ken Lalime
Chief Executive Officer, HealthyCT
OFFERED AS PART OF HEALTHCARE PAYMENT AND DELIVERY REFORM WEEK

SEVENTH NATIONAL ACCOUNTABLE CARE
ORGANIZATION (ACO) SUMMIT

June 9 - 10, 2016
Grand Hyatt, Washington, DC
www.ACOSummit.com

BROCHURE NOW AVAILABLE
Click here to download
the brochure.
SPECIAL PACKAGE RATE
TO ATTEND FOUR
CO-LOCATED EVENTS
Click here for the special package rate to attend all four Healthcare Payment and Delivery Reform Week conferences.

CO-HOSTED BY
CO-SPONSORED BY
CHAIR


Marci Nielsen, PhD, MPH
Chief Executive Officer, Patient-Centered Primary Care Collaborative, Washington, DC


PRECONFERENCE CHAIR


Ann S. O'Malley, MD, MPH
Senior Fellow, Mathematica Policy Research, Washington, DC


MEDIA PARTNERS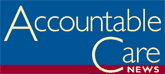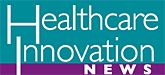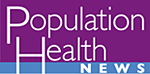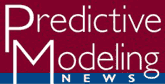 GRANTORS
BRONZE
TUITION SCHOLARSHIPS
The Medical Home Summit is now offering partial and full Tuition Scholarships to qualifying representatives of local, state and federal government, consumer advocate organizations, safety net providers, academics, students and health services research organizations.
Click here for more information.



SUPPORTED BY



CONTINUING EDUCATION CREDITS
NASBA Credit Statement: A recommended maximum of 16. credits based on a 50-minute hour will be granted for the entire learning activity for the National Association of State Boards of Accountancy (NASBA).

Case Manager Certification Credit Statement: This program has been pre-approved by The Commission for Case Manager Certification to provide continuing education credit to CCM® board certified case managers. The course is approved for 12.5 CE contact hour(s). Activity code: C00020435 / Approval Number: 160001227

Click here for details.


FOLLOW US ON


Tweet using #MedHomeSummit



This site complies with the HONcode standard for trustworthy health information:
verify here.